We are loving the gems of wisdom on offer to creative women in business via our fave creative IT girl, Pip Edwards – co-founder of multi-faceted activewear superstar, P.E. Nation.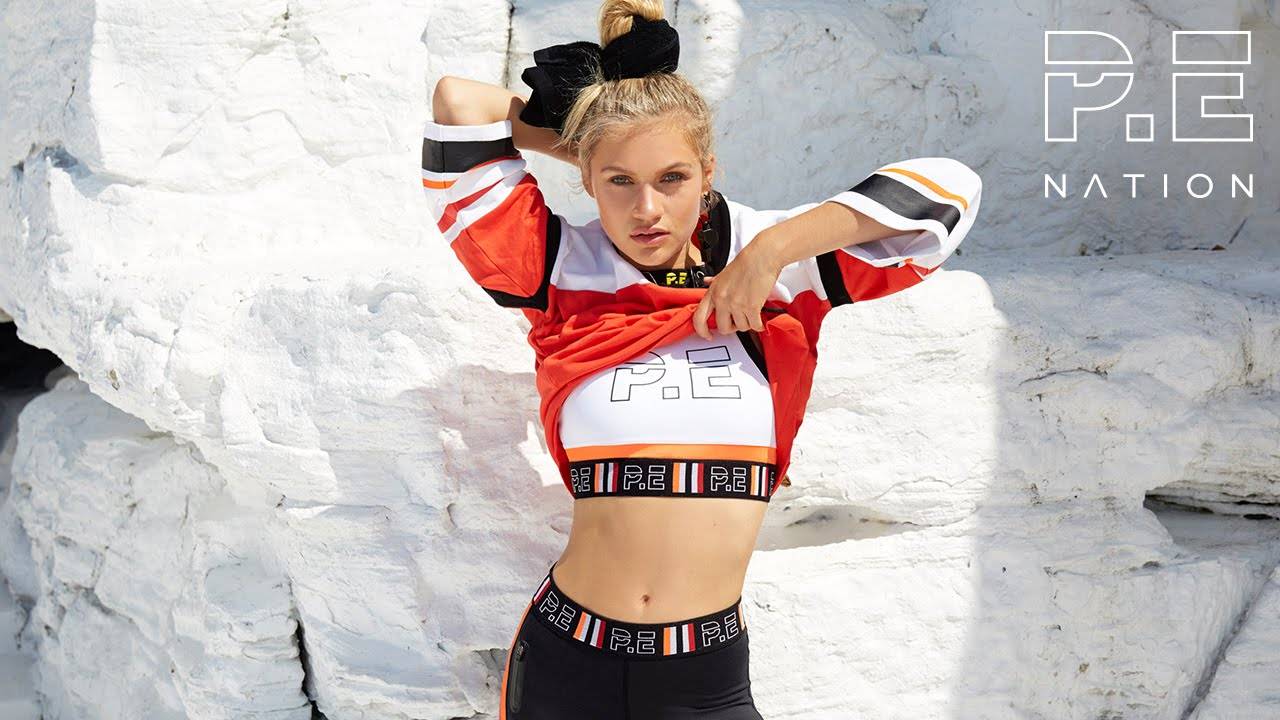 P.E Nation was established in Sydney, Australia by Pip Edwards and Claire Tregoning. Since its launch in 2016, the brand's range of street-meets-sportswear has expanded to include technical activewear, retro-inspired streetwear, footwear, and accessories. 2018 has seen the introduction of menswear, new boxing, yoga, swim, and denim capsules with many international collaborations in the pipeline for the brand.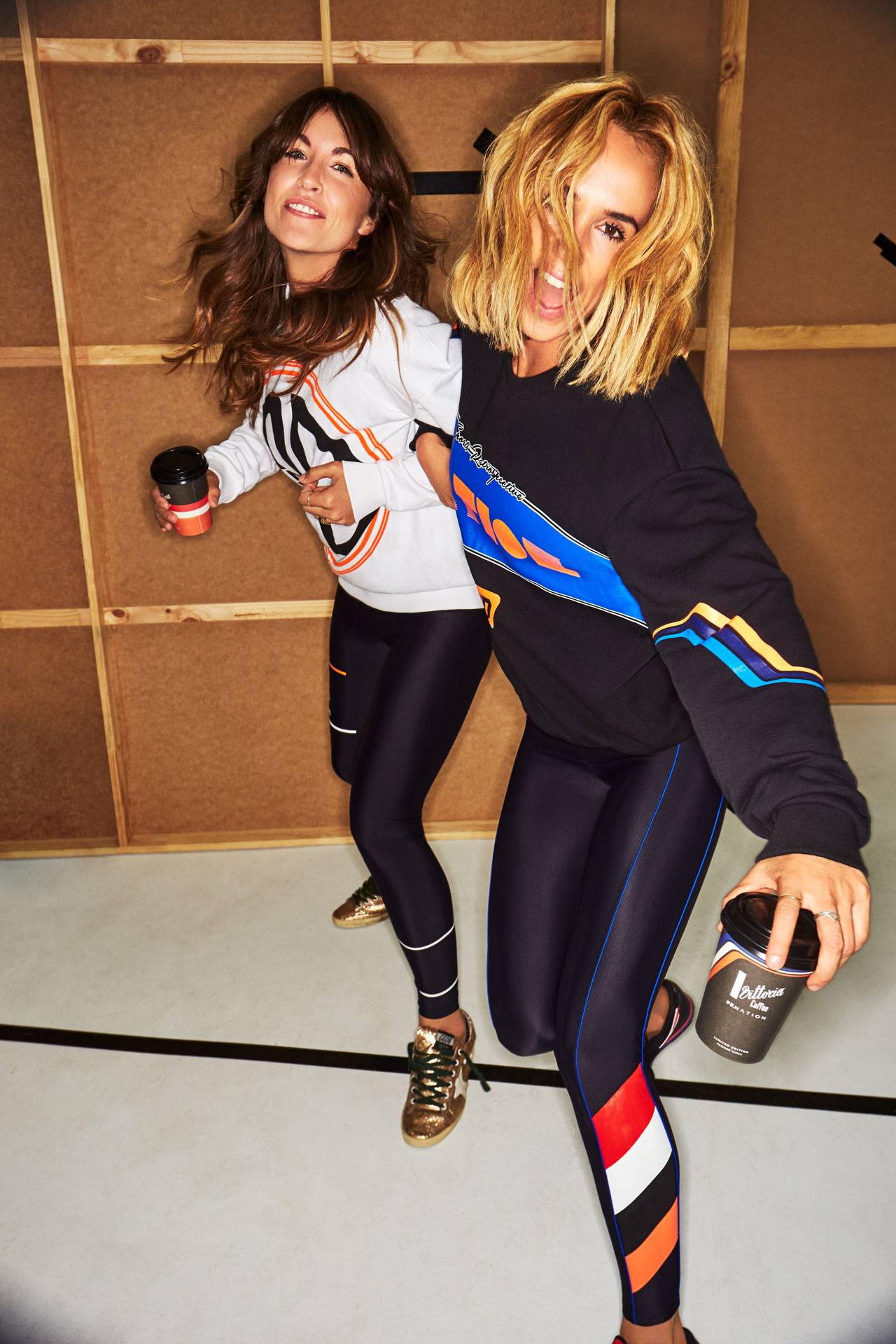 Keeping in mind the multi-faceted woman, who leads a busy life, P.E Nation founders Pip Edwards and Claire Tregoning present design with purpose. Focusing on functionality, fabric and fit.
Their design and business pedigree, together with a clear and distinct vision for the brand, has seen them create covetable and adaptable activewear that is taking on the global scene.
The tomboy-ish, uber-cool label has already been worn by some of the biggest social media influencers in the world. From Kayla Itsines, to Kylie Jenner, Bella Hadid and Ruby Rose, the P.E Nation exposure inside year one is beyond most designers' wildest dreams.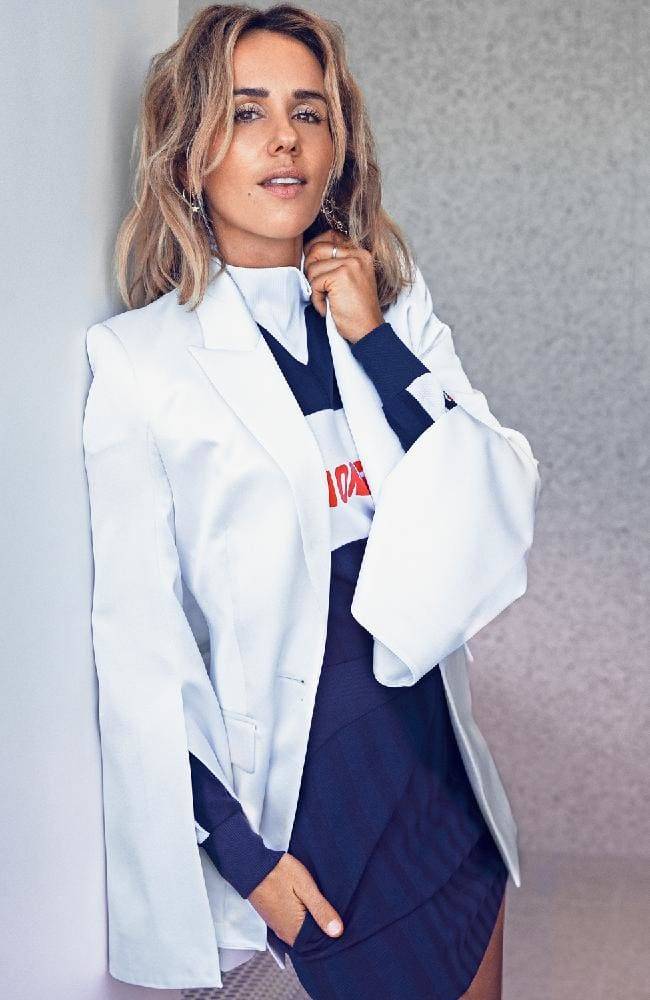 Co-founder Pip Edwards has a strong corporate background. She studied commerce/law and worked in risk management at Price Waterhouse Coopers in her 20s before she worked at Ksubi. She's since held creative director roles at Sass and Bide and General Pants.
Here are some of her gems of wisdom that creative women can learn from when looking to make a mark.
On the brands genesis:
P.E Nation was created after we couldn't find what we wanted in athletic wear – great colours, strong shapes but most of all, design led. Really, we created what we wanted to wear.
On success:
I've been involved with business that have defaulted and businesses that have succeeded and I knew that we needed to build the brand like we were operating a $30 million business. There are all these checks in place and we're constantly budgeting and going through all the costs so at any given point in time we know very precisely what is happening.
On establishing a career:
Try to marry up the skills you have learnt with the experience that you have gained along with a passion for what you want to do. If these three areas are aligned, you are not only doing what you love, but you are doing what you are trained in and where your talent lies… the results of these three things combined leads to success.
On how to build a brand:
We started our Instagram account before we launched P.E Nation and used it to showcase our brand vision and personality. People became interested in our aesthetic before they even knew what the product looked like. We then rolled out a solid PR plan to ensure we hit a range of touchpoints and potential customers. We have engaging and regular EDMs. We provide VIP offers to our database. However, I think the most important tool is great product and great service. If someone buys from you and doesn't have a good experience, all the marketing efforts mean nothing as they won't be back!
When we're designing a product, we make sure any which way the body turns or a photo is taken, there is some level of branding. On the front or the back or the side, you can see the logo. If there's something I have learned from my experiences back in my Ksubi days, it was that branding is key.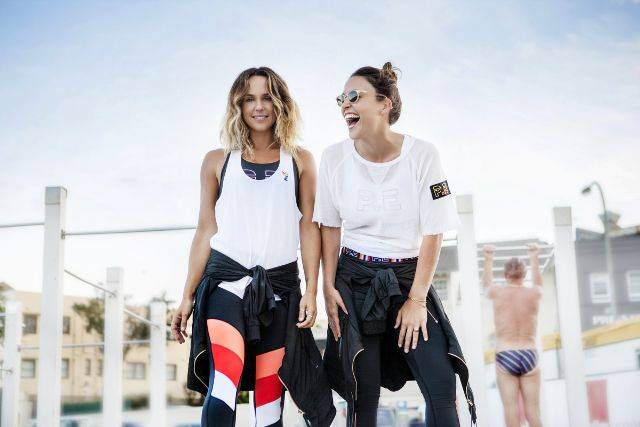 On business partnerships:
Claire and I are both across absolutely everything in the business, from logistics to finance, to sales and marketing, and design. Unlike many businesses who split the roles, Claire and I work on it all together. We have design days where we set the tone, mood, color palette and styles for the collection, then Claire does the tech side and I look after content creation. We are in sync with one another, we share the same vision and balance each other in terms of our approach. I'm a little more energetic and vocal where Claire is the quiet achiever.

On making mistakes:
Despite experience, knowledge and a passionate team, things can still go wrong. They always do. Be on top of your business at all times. Don't take your finger off the pulse of any of the aspects, especially as a start-up. At the end of the day, you must stand by your decisions and own them, whether they turn out wrong or right. All you can do is think of solutions – not the problem – and don't point blame. The best thing to come out of this is creating a solution-focused culture where the team is all in it together through thick and thin!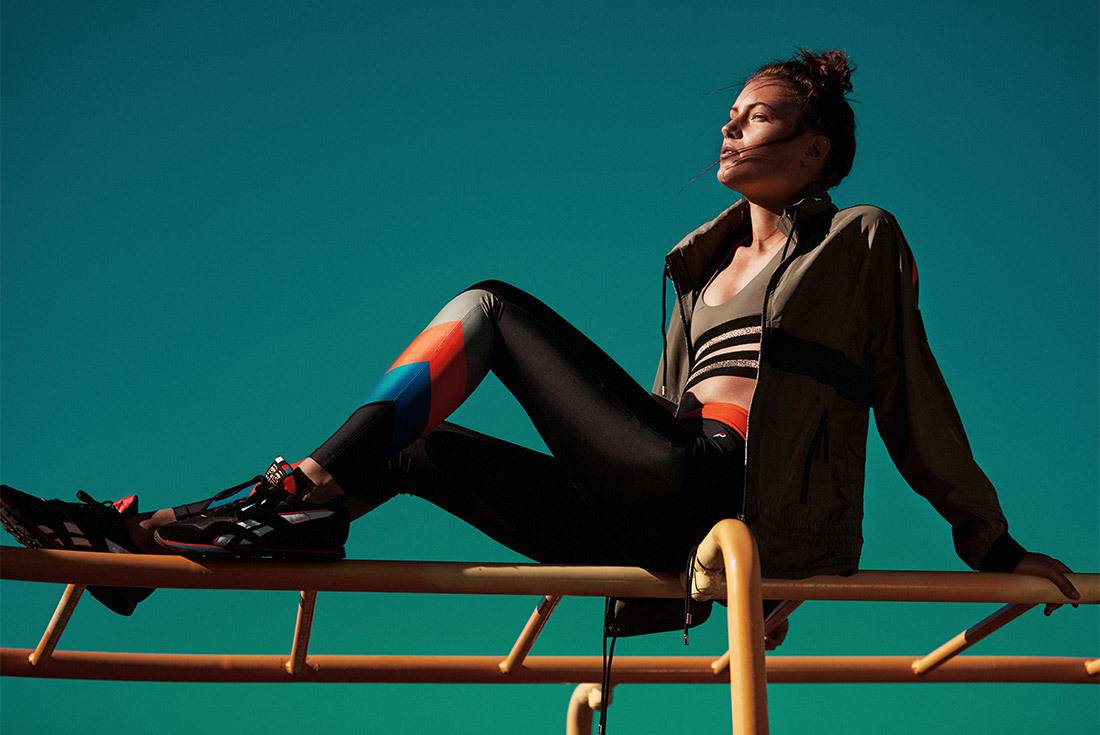 On starting your own business:
Be prepared for the long hours. Be prepared to be tested from all angles. Make sure you have a unique point of difference and work through your business plan diligently and thoroughly – the SWOT analysis and projected earnings are very important to understand. Most of all, put everything you have into this, this is your one shot at doing what you love and doing it for yourself, so make sure this is really what you want. Believe in yourself and what you are capable of. Get the right support and advice around structure. There are no real rules. Don't stop at anything, take the risk, trust your instinct and just get it done.
Learn more about P.E. Nation here
—
Each month on the CURVY site, Xero presents 'Future Finance' a section dedicated to sharing information, regular interviews and insights that will help creative women take your creative business and finances to the next level. Tune in to keep up to date with opportunities for creative women like you to learn about how to take your creative business, career and finances to the next level.
Future Finance is presented by Xero
@xero #beautifulbusiness