As part of our partnership, Xero presents 'Future Finance' a section dedicated to sharing information, regular interviews and insights that will help creative women take your finances to the next level. Tune in to keep up to date with the partnership as well as opportunities for creative women like you to learn about and grow your finances.
In this edition we chat with our annual event host and all-round creative fave – Kelly Thompson.
@xero #beautifulbusiness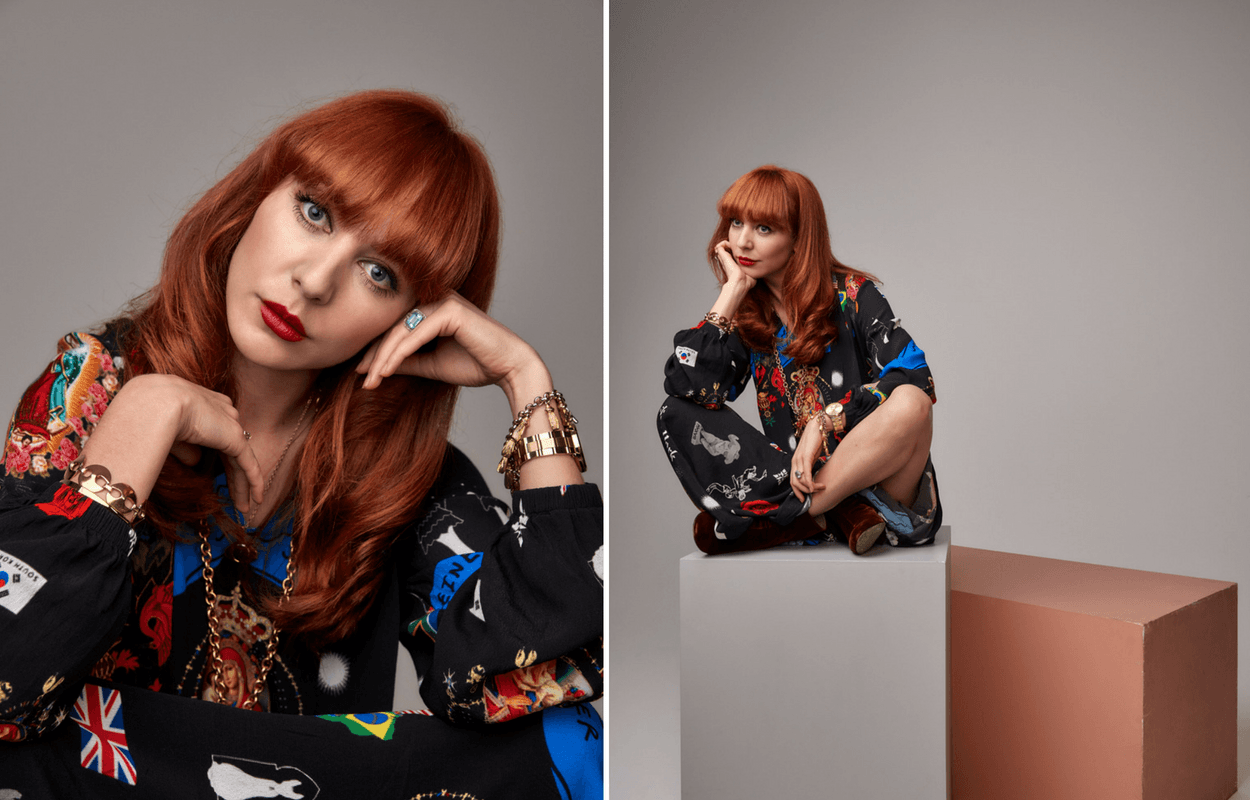 Kelly Thompson is a leading artist, speaker and entrepreneur breaking boundaries across creative industries in Australia and abroad. At our 2018 Vivid Ideas event, CURVY asked Kelly to share her experience and wisdom with aspiring creative women and business owners for Future Finance with Xero. Hers has been a dynamic and interesting journey, never content to rest on her past achievements, she has a lot to share indeed.
Top photos by Cybele Malinowski. Video shot and edited by Ale Munoz, Two Story Tellers.
Full Interview Transcript Below
CURVY:  So tell us a little bit about yourself and your background. Have you always worked in the creative industry?
Kelly:  Where do I start? I started working as a photographer. I studied a Bachelor of Design and I majored in Photography, and then whilst working as a photographer, I got into illustration. Mainly because I was a little bit poor and couldn't go out, so I just stayed home and I started to draw the girls that I photographed. And then that kind of grew into an exhibition and I ended up working as a photographer for about 7 or so years in New Zealand, and then I moved to Australia. Took over illustration full time, worked at an agency, and then as of two years ago, I launched Maker's Mgmt, my artist agency, and last year I launched Maker's Mrkt which is my online marketplace.
CURVY:  Tell us a bit more about both of those.
Kelly: Maker's Mgmt is an artist agency. We have 16 artists on the books now. We have typographers, illustrators, animators, and just some really amazing, talented artists. The purpose of Maker's Mgmt is to help advertising clients, advertising agencies, and people with brands who want to engage artists. We help them choose the best artist for the job, and we help facilitate the project to make sure it's successful.
CURVY: And what kicked that off for you?
Kelly: Well, I was previously a represented artist, I still am, I have an agent overseas who manages my international clients. When I first moved to Melbourne, I started working at an illustration agency, I was an account manager there and I managed projects, and budgeting and artists. It was a roster of about 100 artists at the time, so it was me and a couple of other girls who managed all the projects.
I left there because there was no room for me to grow within that agency at that time and I always like to feel like I am going somewhere with my career. I became an illustrator again, and then I started to really notice gaps between how I felt like I should be represented, as a represented artist, and what my agents were doing for me. I felt like there was space for better attention and a better way of working as an agent. Around that time I kind of got sick of being an illustrator, I just felt a bit of a cog in the wheel, so I started to think about what I really enjoyed in my past and what really made me happy. I remembered when I was working as an account manager and I just loved seeing projects come together and having those beautiful relationships with artists, so when I asked myself what should I do next? I decided to launch my own agency.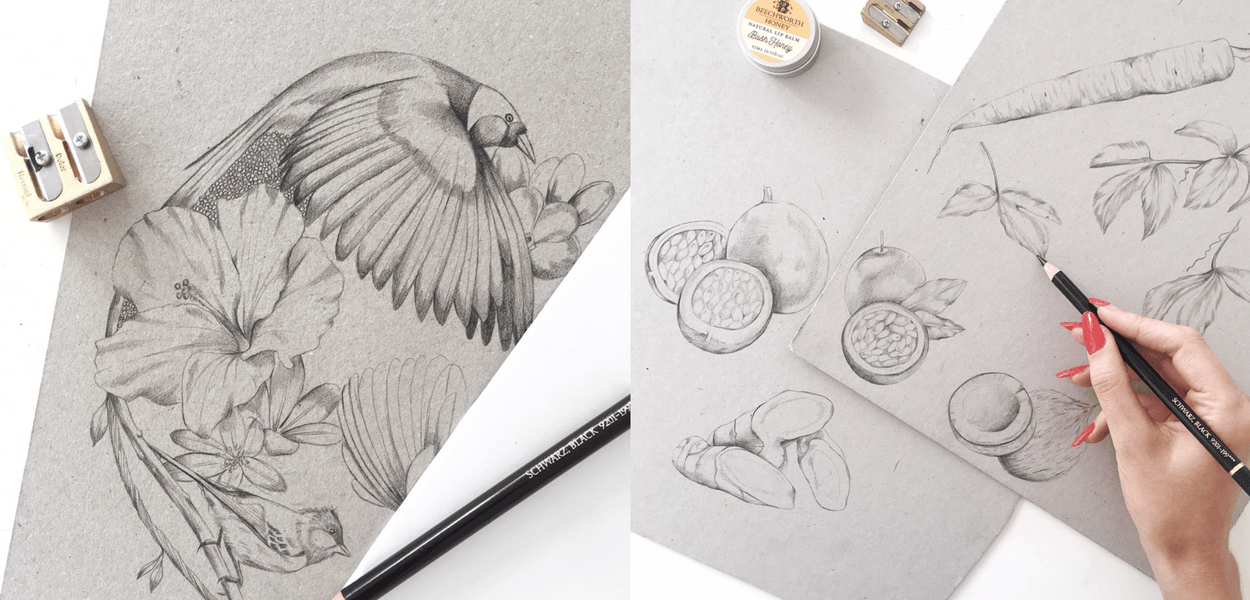 CURVY:  And then the online marketplace, was it all part of a grand scheme? How did it come together?
Kelly:  I think Maker's Mgmt and Maker's Mrkt are very complimentary. And they both stem from my previous experiences as an artist and my desire to help other artists have a better experience in their own careers. Whenever I shop, I always try to shop from independent makers or designers, or shop small and shop local. I'm lucky because I'm in the creative industry, I just know all the people to shop from. It dawned on me one day that if you weren't in my position, how do you find these people making things by hand, and ethically and creating special small run items? If you want to shop like that and shop creative community, how do you find these people if you don't know them? So I decided to make that place, and that's how Maker's Mrkt was born.
CURVY:  And is the idea to curate that, or would you exclude somebody from that, per se?
Kelly:  Yeah, it is curated. At the same time, it's kind of an extension of my life, as well. They're people who I love, and these are things that I think would be beautiful in my home, so I am kind of the gallerist, I guess, of the whole thing. Everything that we have on Mrkt has to be of a certain quality. Things are well finished, things are beautifully printed, the artists have a really good eye as well, it's definitely curated.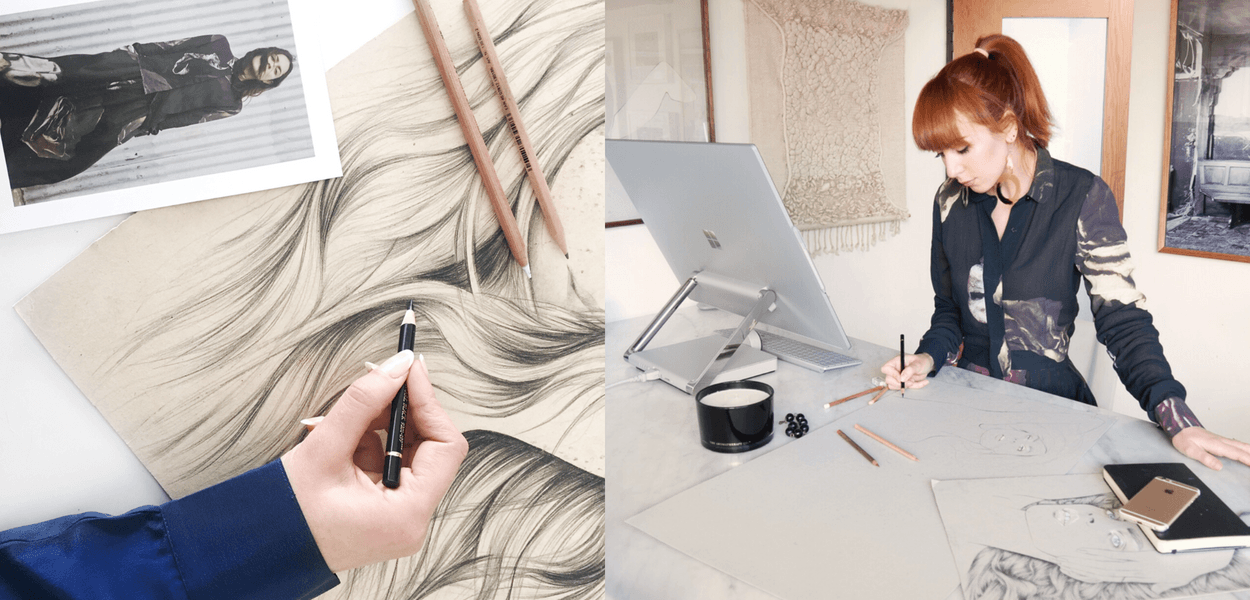 CURVY:  You obviously have a bunch of different businesses, how do you manage them?
Kelly:  I put a lot of things on paper. I write a lot of lists. Sometimes I don't necessarily manage them as well as I would like, but now I'm at the point where I've got a couple of girls who work for me. So one manages marketing for Maker's Mgmt, one manages marketing for Maker's Mrkt, and that's freed up a lot of time for me to actually focus on getting jobs for the artists, managing projects, and then with Market, finding the talent for the store and all the other things that come with that. So I delegate, and I write lists.
CURVY:  And so, you've just hosted the CURVY panel – Future Finance: creativity from a finance perspective.  A lot of brilliant info came to light through that panel. How do you manage the financial side of your business?
Kelly:  To be honest, sometimes I don't manage it very well. At the moment, I'm finally, for probably the first time in my life, getting into making proper business plans and making spreadsheets and actually mapping my spending and my projections and things like that. Which is entirely new for me because I've previously been someone who definitely just goes with gut and a lot of, actually pretty much everything I've done in my whole life has just been: I love it, I'm gonna do it, I'm just gonna see where it takes me and what happens. But now it's definitely time for me to be a grown-up and do the business stuff right.
CURVY:  And so, looking at the audience that you were just chatting to, what we heard a lot was that with creative women in particular, even if they're actually really good at running a business, they'll by default say, "I'm a creator and I'm not really good at that financial stuff." Would you agree that is true – or is it a bit of a cop-out?
Kelly:  I think it can be a cop-out, because sometimes it can be that you're a little bit lazy and you don't want to think about that stuff, because there's all this fun stuff over here that you might rather do. But I also think that at the same time, I know that these are things that I need to do, but I don't feel like I'm that good at them and that's not where my skill-set lies, so it can be a cop-out, but it's not always a cop-out. With my accounts, I use Xero now, which is amazing for me just because it's automated and it makes things really easy to keep on top of and visible. It frees me up to do the main things I need to do in my business.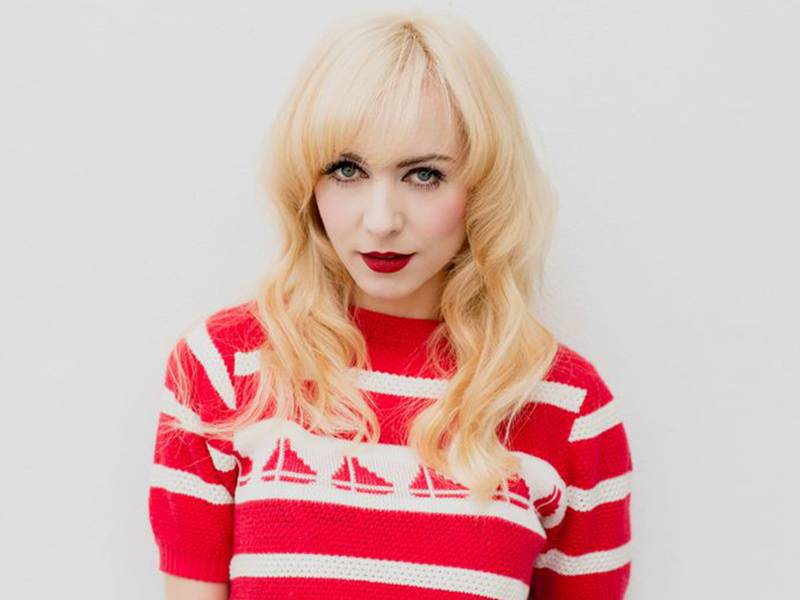 CURVY:  And then I guess, as an inspiring kind of parody shot, you've obviously done a lot of things that have allowed you to learn a lot of things. So if you're talking to somebody, let's say they're about to embark on their own small creative business or create a career, what's some advice that you would give?
Kelly:  My advice would be: get a good accountant, always be on time, always be nice to people 'cause you never know who's gonna be a future collaborator, or a future client. I would also say that it's nothing to do with luck. Lots of people say, "You're lucky", but it's not lucky. It's hours spent, and it's pushing yourself, and there's a lot of tears involved, so you've just gotta push.
CURVY:  Okay, and obviously you've been involved with Curvy for, since pretty much the beginning, so what's your observation of the women's creative community?
Kelly:  I think that it's getting better, as far as women supporting each other. When I was first starting out it was very, you singular, you were on your own and figured out everything for yourself. Now, I think now thanks to Curvy, and thanks to a lot of creative events, and even just social media, women are starting to support each other a lot more and people are starting to share their stories a lot more, it's becoming a little bit more nurturing and inclusive instead of everyone out for themselves.
CURVY:  Okay so the last thing, what's next for you?
Kelly:  What's next for me? Getting some staff, hopefully. I'm at the point where I need to figure out how to grow what I have. I've got all the ideas in the world, I've got the foundations down and now I need to figure out how to actually take it to the next step.
CURVY: So what kind of projects have you got coming up? Anything that you can say you're involved with?
Kelly:  Well, other than managing the growth of Maker's Mgmt and Maker's Mrkt and thinking about doing pop-ups and getting out into community more. I was recently commissioned to do a jewellery collaboration with a really well-known jewellery brand from New Zealand, which I've never done before but it was a dream project for me! It's a nine-piece collection and it comes out in maybe September-ish, I'm very excited about that! I also recently gained representation with Golightly PR in Sydney so I'm looking forward to seeing what that brings for me too.
—
Future Finance is presented by Xero