Founded by Cybele Malinowski, Agender is a platform for change for Australian women photographers. Throughout July, CURVY spotlights Agender and some of the brilliant female photographers they work with.
Agender is designed to be a powerful alliance for creative women of all backgrounds, that will affect change in the photographic industry in Australia by making it a more welcoming, equitable and collaborative space.
Agender is a celebration of the great talent, wisdom and experience of Australian women photographers. Its key goal is to bolster the careers of all working Australia women photographers, and in turn not only inspire a new generation of young women, but also to recognise the wage gap for women in the industry and establish equal pay and opportunities for women within the field; in portraiture, journalism, fashion, advertising and beyond.
What is Agender's Agenda?
It's only been a few months since their launch and since that time, Agender hasn't stopped for a second. Here's what they're all about, and what they are working on.
To celebrate, showcase and unite professional women and femme-identifying photographers in Australia, working locally and overseas. To create networks & pathways that will provide a supportive and inclusive professional environment with access to key industry information and professional development support
To create new pathways for all women at the start of careers, and more importantly to keep them thriving in the industry for longer, both through access to opportunities and through education about rates, wages and superannuation.
Agender is an inclusive platform, raising up and supporting women, but not excluding or isolating men.  Agender welcomes men in the industry as allies, equally invested in levelling the playing field for everyone, regardless of their gender identity.
Agender will work with big business, to help shape the industry into an equal and inclusive space, where photographers of any and all genders are recognised for their skill, talent and unique visual perspective, and what their individual talents will bring to the world of professional photography in Australia, now, and long into the future.
Agender launched on International Women's Day 2018, to celebrate its inception a group exhibition was held at Hyatt Regency Sydney with the support of Sun Studios and Canon Australia. Photographers Anna Pogossova, Cara O'Dowd, Carlotta Moye, Cybele Malinowski, Juliet Taylor, Liz Ham, Michele Aboud and Petrina Tinslay's work stood side by side in a celebration of the women behind and in front of the lens.
Agender also held a pop-up photoshoot in the foyer of the Hyatt Regency, shooting portraits of some of the most prominent and extraordinary women in Australia, including Australian of the Year Michele Simmons, Sandra Sully, Jess Miller, Jess Scully and Flex Mami to name a few.
Above images: Left Cara O Dowd. Above right, Michele Aboud
Over the month of July, CURVY will look at some of the exciting photographers coming up through the Agender network – first up, lets look at Agender founder, Cybele Malinowski.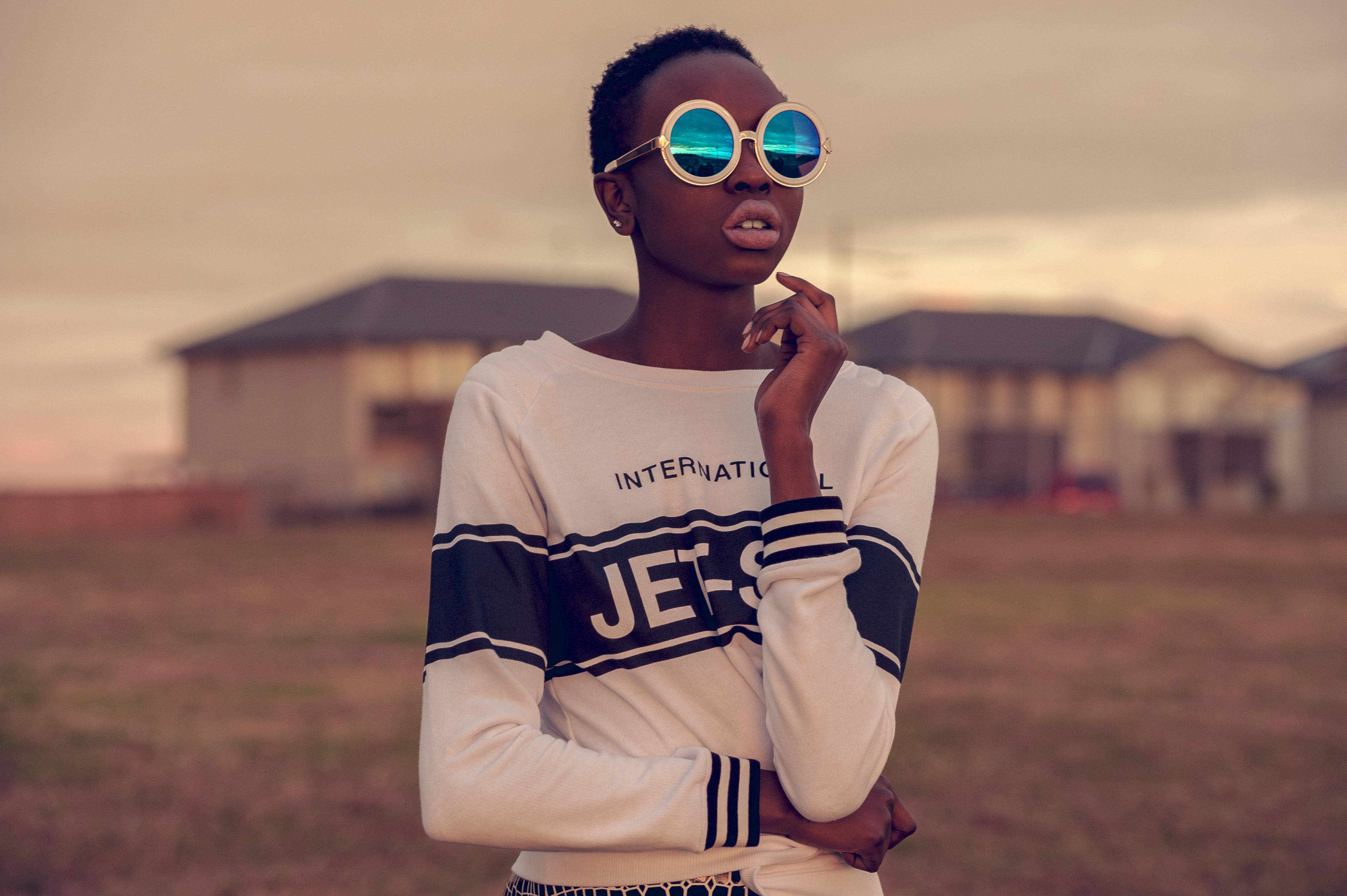 Cybele Malinowski
Cybele Malinowski has galvanised her place in the photo industry with her bright, bold and unmistakable imagery in the fashion and music industry. Her work has graced the cover of countless magazines both nationally and internationally.  Cybele's clean lines, strong graphic and geometric structure and attention to detail constantly reference back to her formal training in architecture.
After 8 years working as a photographer, Cybele returned to art school at SCA, Sydney receiving an HD for her Masters series "Watching You, Watching You," a filmic exploration of the relationship and mirroring process that occurs between the subject and their image within portraiture. Through placing a two way mirror between the camera and the subject, the subject is allowed to self-reflect, their image bouncing between themselves and their reflection, reiterating itself until there is a final break/release or disconnect. Like exiting a transcendental state, the subject must break their gaze, by looking away, closing their eyes, or in some cases being brought to tears.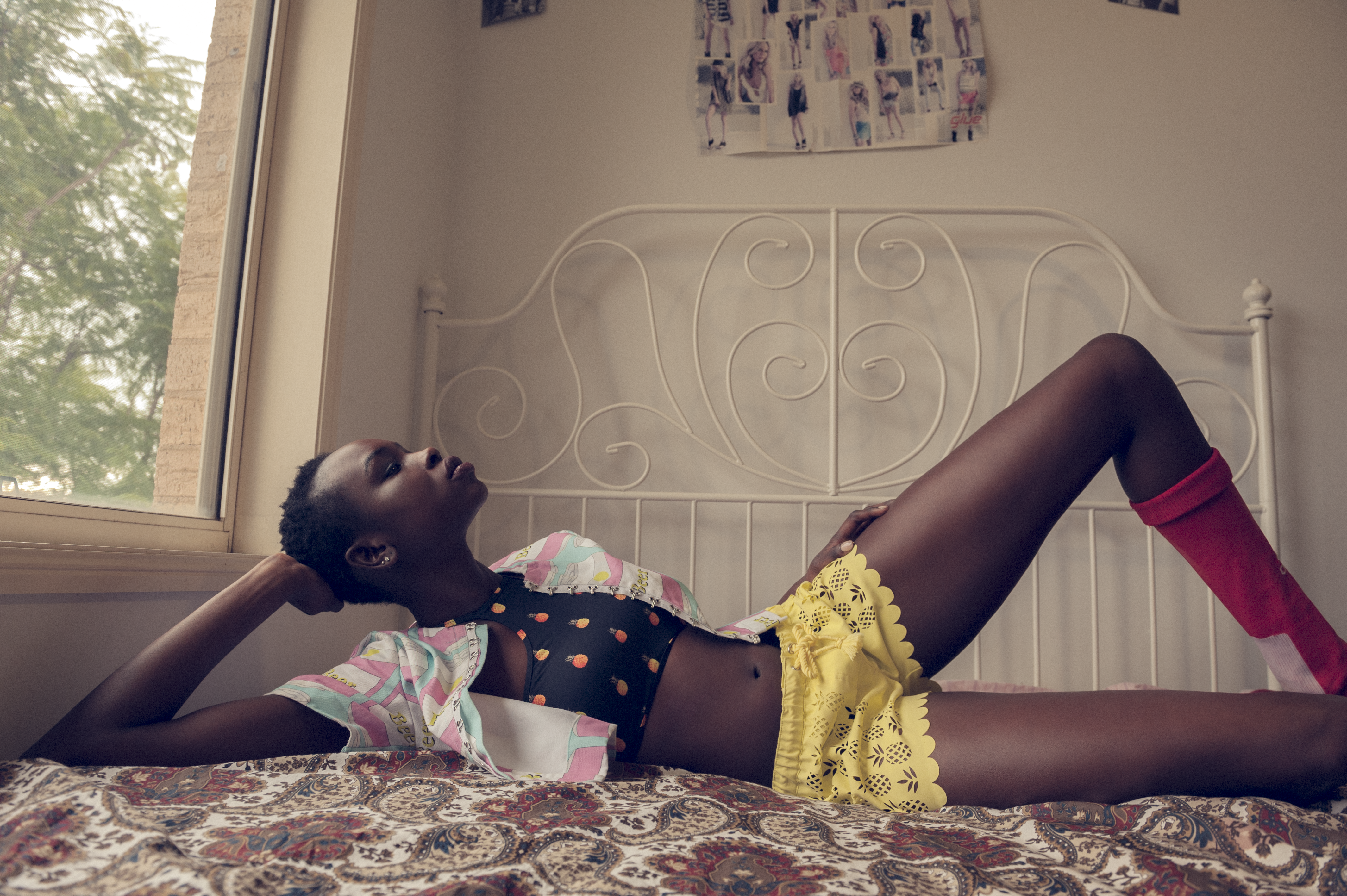 Cybele's Model-Maison series is a project of love and dedication that has seen Cybele shooting models in their bedrooms all over the suburbs of Sydney, LA, London, Ukraine and Shanghai.  The blog is an insight into the model's worlds, while still retaining some of the fantasy of fashion. In a collaborative sense, Cybele works closely with each model to create a series of images in and around their homes. Cybele gives the model the freedom to style themselves and they work together on creating a world somewhere between fashion and realism. Despite the proliferation of social media, models remain an endless source of fascination and Model-Maison gives the consumer a rare look into their lives. Model-Maison has been almost 2 years in the making, but is set to be a sought-after and unique offering in a crowded digital space.
Cybele appeared on stage at CURVY 2018 alongside our other exceptional creative women. As part of her appearance, Cybele also ran a photoshoot on location – capturing some of our invited guest speakers on the spot at Sun Studios.  Those images will also be part of our special feature on Agender this July. Stay tuned – coming soon.
Special thanks to Cybele Malinowski @cybism #cybelemalinowski founder of @agender_au.