In March of this year, a group of inspiring creative women travelled together on a once in a lifetime trip to stunning South Pacific island destination, New Caledonia, on a project with CURVY for Vivid Ideas. We offered one spot on the trip as a prize – and our winner, the talented Sophie Ansel has put together a series of beautiful videos for CURVY and Vivid 2019.  Her full piece will be unveiled at the event in June at the MCA. Here's a taste!
—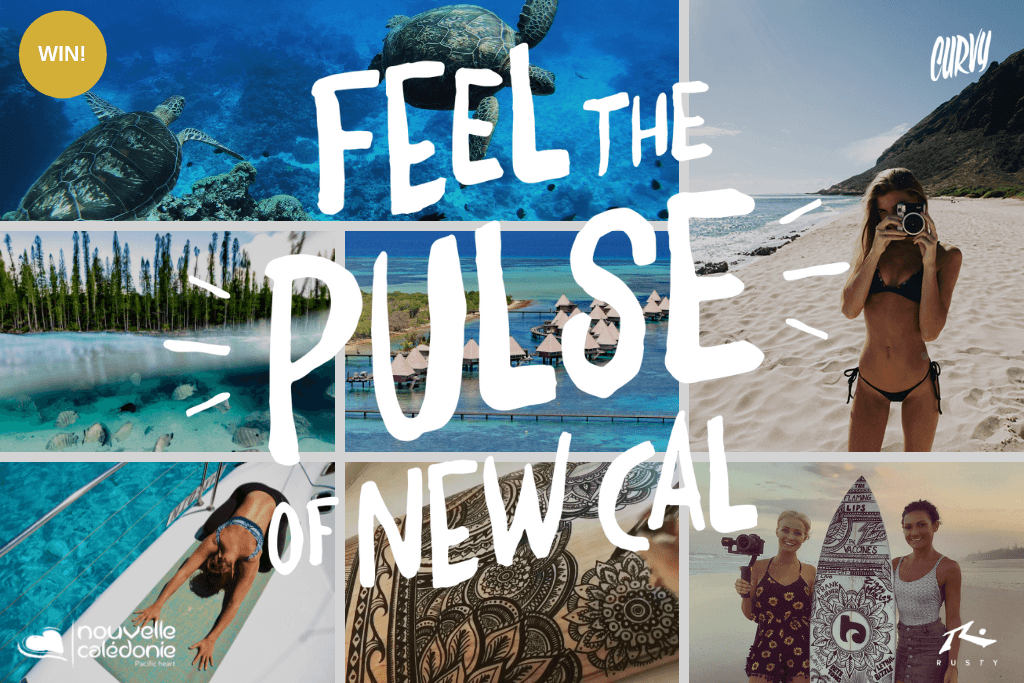 As part of our activities at this year's Vivid Ideas in Sydney, CURVY is celebrating an inspiring initiative we ran together with New Caledonia Tourism, Rusty, and Russh Magazine.
A group of next generation creative women travelled to New Caledonia in mid-March with the iconic Peggy Oki (of original Z-Boys fame) to capture the trip of a lifetime together.
CURVY is all about inspiring creative women – however we want our community to start thinking more collectively about what you can achieve if you work together, and even more, what you can do beyond our own backyard. This project was designed to spark your creativity and get that process happening.
We feel there are many parallels with Aus & New Cal – in particular a respect for eco, conservation ideals, and especially those that are ocean-based.  We hope that the experiences in New Cal will translate to enhanced mindfulness within the local female creative community here at home.
Our travellers
Our New Cal crew included sole female Z-Boy member, the iconic Peggy Oki, Social media icon and travel influencer Sjana Earp, Author, entrepreneur and Wellness Practitioner, Sasha Havlikova and her business partner, Marine Biologist, Michelle Havlikova, Entrepreneur and influential media owner, Artist, and clean water ambassador Jess Lambert, stunning photographer, Melissa Findley, social globetrotter Salty Luxe, and features, and our fave gal, the uber-creative Kelly Thompson. Collectively our travellers  have a social media reach exceeding 3M followers.
Our team has been selected for their strong social and community followings, but also for their positions as creative boundary breakers with a dedication to eco and conservation. We are thrilled to have them together for this project.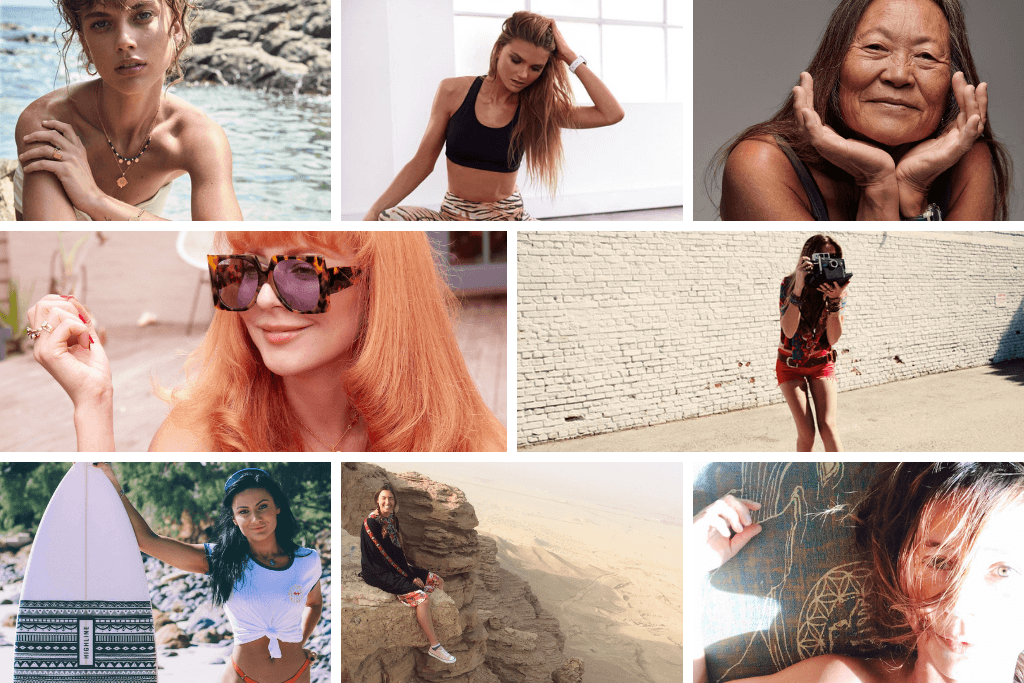 OUR PARTNERS

New Caledonia
Less than a three hour flight from Sydney, New Caledonia is like nowhere else. A protected and preserved lagoon that's on the UNESCO World Heritage List. A main island, Grande Terre, with mountains, outback plains, forests and more, making it a true adventure playground. Jaw-dropping islands that provide the perfect combination of blue azure waters and white sand beaches. And throughout, a population of welcoming and authentic people from a blend of cultures. All making any trip to the destination unforgettable.
–

Rusty
Our experiences with Rusty go way back to our early roots and our very first CURVY t-shirt collaboration – a limited edition design that we did together with Elke Kramer and Millie Ross. Rusty has a proven dedication to clean oceans, the environment and women in Australia. We love their latest women's lines and campaign and we are thrilled to have @rusty_womens part of our new adventures.
–

Russh Magazine
RUSSH Magazine is an independent fashion magazine showcasing innovators in fashion, beauty and the arts. RUSSH reflects the way intelligent women approach fashion and beauty to create their own distinctive style..
—
More To Come
Stay connected to curvy-world.com for updates on this project as it continues to evolve. Updates will also be available on our social pages and partner pages.
Special thanks again to New Caledonia, Rusty, RUSSH, Qantas and our group of brilliant women.
Destination images, thanks to @SaltyLuxe,  @newcaledoniatourism