As part of our partnership, Xero presents 'Future Finance' a section dedicated to sharing information, regular interviews and insights that will help creative women take your finances to the next level. Tune in to keep up to date with the partnership as well as opportunities for creative women like you to learn about and grow your finances.
In this edition we chat with Brisbane-based Creative Director, entrepreneur and singer/songwriter – Jennifer Jeavons..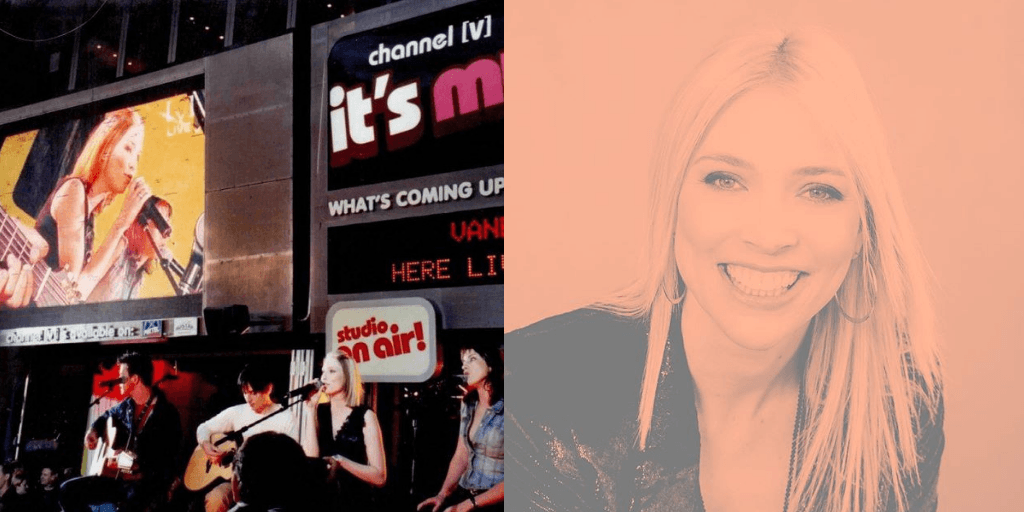 Jen Jeavons is a Brisbane-based digital designer, Creative Director, entrepreneur and award-winning singer/songwriter – so probably not the best person to challenge at a karaoke night.
Whilst developing her creative heart, Jen travelled the world as a backing singer for Savage Garden,  and then again with her award-winning band, Aneiki. In Aneiki, Jen wrote and performed the most played Australian song on radio in 2002 ("Pleased To Meet You") and later that year was awarded APRA's 'Break Though Songwriter of the Year').
But it's design where she found her calling, and with her Brisbane based team, now creates innovative and strategic digital solutions that truly make a difference for their clients – 'art with impact' in the digital space.
Jen refocused her creativity, setting up shop in Brisbane in 2007 to launch her digital studio, Pixel Palace. Jen graduated from Shillington College in 2010 and now specialises in UX/UI and front-end design. Working with companies who want something outside the box for their online presence, Pixel Palace has grown exponentially over the last 10 years, with clients such as RSPCA, Formline, Lauren Bath, The Cap Group among many others.
Jen is super passionate about helping creatives value their work and run profitable businesses working with clients they love. She has presented at events such as Curvy Creative Women's Conference, AGDA events and WordCamp Brisbane as well as presenting sessions at Brisbane Girls Grammar for their IT and Design students.
Not one to sit on her laurels, in 2014 Jen and her husband Ryadan founded an artisan coffee start-up," Coffee Beans Delivered". Combining their love for coffee, design and their background in business and eCommerce, they built a growing platform to deliver quality boutique roasted coffee beans with a cool edge to the market that is fast becoming one of the leading online coffee stores in Australia.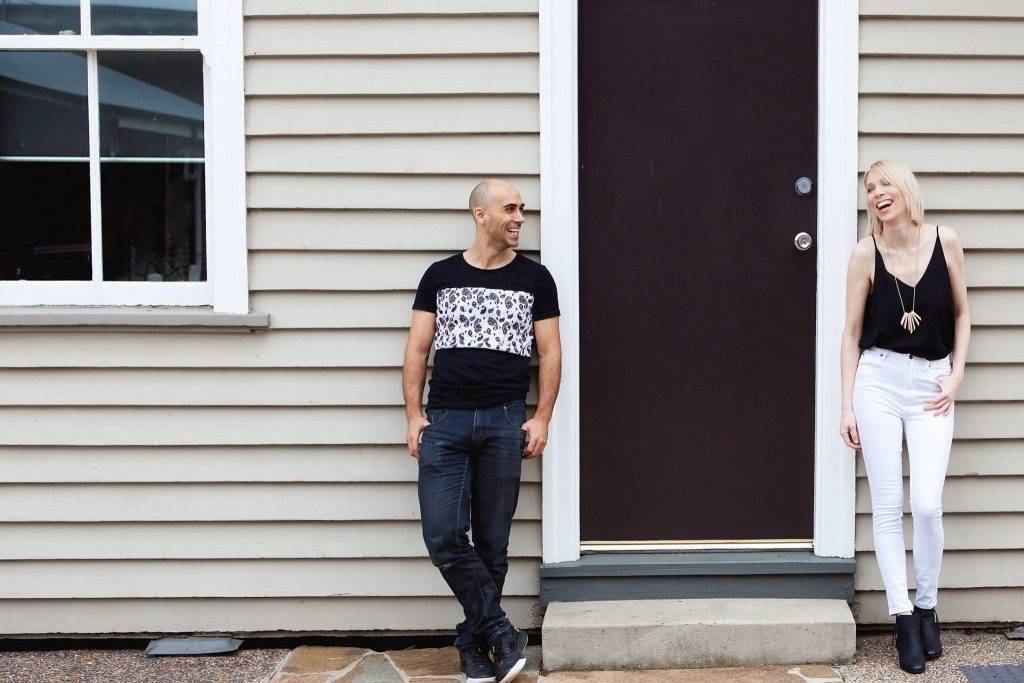 Ok Jen, tell us a little about yourself:
Funnily enough, a successful web and graphic designer is not where I thought I would have ever ended up. But now I can't imagine doing anything else.
After leaving school, I put an Applied Science degree on hold to sing in a band – much to my parents dismay – and then never went back.
Music and singing was my passion and career for 15 years and resulted in a recording deal and publishing deal in 2000 and significant chart success as "Aneiki" with the single "Pleased to Meet You".
Aneiki was actually the catalyst for my start in websites as I ended up managing the website for the band and fell in love with the internet.
After the band folded (and I had officially achieved one hit wonder status) I decided it was time for a change of career path and studied web and graphic design, launching Pixel Palace shortly after.
Since then my business has grown exponentially and we now have a great portfolio of amazing clients – including a mix of start-ups, some well-known Australian businesses, and some local and international fashion clients and brands.
My husband left his full time sales job in 2013 to become the business manager for Pixel Palace and these days we are lucky enough have a small (but totally kick-ass!) team of developers and designers working with us.
Our philosophy is to do work we love and have fun doing it, and that is paying off because business is booming.
I have two beautiful little girls – the eldest of which loves it when we go to the supermarket sometimes and can hear "mummy singing" (Coles still likes to give "Pleased to Meet You" a run!)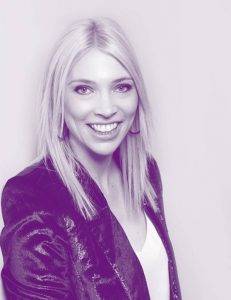 What's been your greatest achievement to date?
I think having my business feel secure and creating a guaranteed income has been really amazing. I started out doing it for the love of it – to be creative and productive – and the financial rewards have come from simply doing what I love.
What's been your biggest challenge so far?
Time management! I always have a million things on the go. I love being busy. I still sing in a corporate band once a week, run my business and have a young family so time management is probably my biggest challenge.
Best lesson you've learned along the way?
Value what you do. If you don't value your work and talent, why should clients?
A website, book or resource that has helped you in your business or inspired you and why?
Adobe Business Catalyst – we build a lot of websites in to this platform and it really let me grow my business exponentially in a way I probably couldn't have without it.
Which person or brand do you most admire and why?
Vince Frost. Frost Design does amazing work and has an awesome team. When Pixel Palace "grows up" I'd like to be like them.
What advice would you give someone starting an independent business in your industry?
Concentrate on doing what you love and the rest should fall in to place. And believe in the value of your talents.
Finish this sentence: 'Everything changed for me when'…
I started charging what I was worth.
Learn more about Jen, Pixel Palace and her other projects here.
Special Thanks: Women in Business
—
Each month on the CURVY site, Xero presents 'Future Finance' a section dedicated to sharing information, regular interviews and insights that will help creative women take your creative business and finances to the next level. Tune in to keep up to date with opportunities for creative women like you to learn about how to take your creative business, career and finances to the next level.
Future Finance is presented by Xero
@xero #beautifulbusiness